Modern entrepreneurs understand various strategies of their business in depth. They are also aware of various marketing strategies to create a good brand name. Hence, the need for web directories is there in recent times.
There are many web directories that are available today. For example, Google+ has around 250 million users that are reaching great heights in their businesses. This number is ever increasing as Google has made it mandatory for marketers to create a Gmail account. One of the most important factors for successful business is the ability to create business networks.
Thus, one of the most important business networking tools is online business listings. The best and the easiest way to do this by listing in web directories. Free website directories offer the easiest way to get high ranks in Google search engine results. This in turn will boost your business.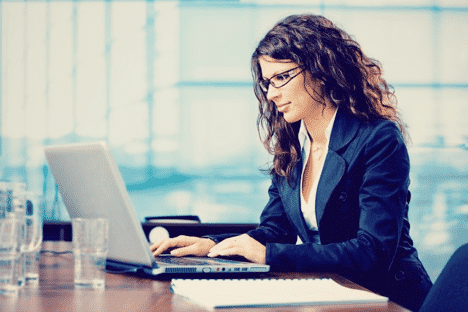 Role of Web Directories
In order to make your business a huge success, it is necessary to create a unique identity for it. Web directories enable your website to get indexed by major search engines like Google, Yahoo and Bing. Your website and its content play a major role in page rank on Google. Thus, article marketing comes into the picture.
Article marketing is the process in which you generate interesting articles and then submit them to popular directories. Directories are specially designed to provide visitors with easy access to the best websites available in the specific category. Webmasters are the most common visitors of the directories. However, directories can be accessed and used by anyone on the internet.
The best thing about the article submission on web directory is that it generates targeted traffic. Article marketing has become extremely popular in recent times. Many articles are being submitted everyday to well known directories. However, most articles are of low quality with many grammatical errors, selling mistakes and inadequate knowledge. To succeed in increasing page rank in Google, the quality of content plays an important role.
In order to maintain high standards in the online world, there are a few points that must be kept in mind:
Web directories have various categories listed in which you can place your website. Your website must be relevant to the category where you wish to enter. For example, if your website is about medical information, you should list it in the health and fitness category on the web directory. If it is E-business & E-marketing website, then it should be submitted under E-business & E-marketing category.
Link building is an important factor in page ranking. Thus, websites with incomplete links or broken links will not be accepted by web directories during submission. Same goes for incomplete graphics, images or cluttered content. Websites that redirects to another address will not be accepted.
Duplicate content is strictly banned during submission to web directories. Two websites having the same content, but different domains will not be accepted.
Websites having objectionable and illegal content or images will not be accepted. For example, pornographic websites, content and images will not be included in web directories.
Websites should not contain too many links or pop ups. Such websites will not be accepted for web directory submission.
So before submitting your website to web directories, ensure that your website has these features:
Suitable category
Domain authority
Directory design
Fresh and relevant links
Listing quality
Quality, relevant and unique content
Hence, web directories are a great asset to increase your page rank and boost your business. Now, you can easily expand the web traffic and increase the chances that your website gets easily noticed online.
https://t2marketinginternational.com/wp-content/uploads/2015/01/http-web-directory.jpg
3000
4000
Daniel Clark
http://t2marketinginternational.com/wp-content/uploads/2017/06/T2-logo_june17-6.jpg
Daniel Clark
2015-02-02 06:15:48
2017-05-15 21:16:23
How Web Directory Listings Will Boost Your Business