When brands use Pinterest, they need to think about how the network can help them achieve business goals. These tips will certainly come in handy.
Pinterest can be a hugely valuable asset to any brand, but in order to see brands use Pinterest effectively, there are a few tips and guidelines that should be followed. The personal and subjective nature of Pinterest makes it such that simply posting content to a few owned boards will result in slow growth and a lack of user engagement (and, subsequently, referral traffic).
These six tips can help brands use Pinterest more effectively and start driving growth and achieving network-specific objectives in a much shorter timeframe. Implement some of these best practices and watch as Pinterest starts to work for you!
Reserve Pinterest Sessions
Creating and implementing an editorial calendar might work for some networks, like Facebook, LinkedIn, or Twitter, but Pinterest is all about the experience. Simply posting an image or two according to a schedule isn't going to work in the long-run.
Instead, devote some time each day (even a 15-minute session is better than nothing) to playing around with Pinterest, sharing content and engaging with other users. These sessions will yield much greater results because of the nature of the network.
Repin, Repin, Repin
On any network, people love seeing their content generate engagement. The same holds true for Pinterest. Search keywords relevant to your boards and start repinning content that you find interesting and that your audience will find relevant.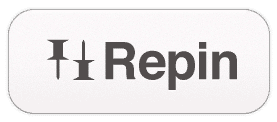 This practice will accomplish two things: first, it will increase the volume of your pins with the curated content, which is great for your existing audience, and second, it will increase your exposure on Pinterest and lead to a greater reach and greater audience growth.
Leave Comments
Just as you should repin interesting content, you should engage further and start commenting on user uploads to increase engagement and reach. Comments can go a long way. Again, they will help you boost your visibility with key audiences (assuming you are commenting on posts that are relevant to your account's theme).
Comments will also go a step further to show that you are in fact engaging with your audience and not simply sharing content in the hopes of leveraging Pinterest's referral traffic power.
Maintain a Theme
If there is one thing that doesn't look good for a brand, it is when their Pinterest profile is all over the place. Though Pinterest is a network where you should be sharing content that inspires, a professional account will try to adhere to at least a semblance of a theme.
This is not to say that you should not have fun with your Pinterest account – you certainly should. By in sharing content, make sure that it relates to your brand or your brand's personality in some way. Keep the personal pins to your personal account, and leverage Pinterest s=to showcase your professional creativity, and content that interests and relates to your brand and audience.
Invite and Join
One great thing about Pinterest is the ability to invite users to pin to your boards and accept invitations to pin to others' boards. This is a feature that should certainly be taken advantage of whenever it presents itself.

If you have a board that begins generating a lot of interest, begin inviting fans of the board to share their pins. It will greatly increase both the content shared to your board as well as the exposure of the board and, subsequently, your brand. Additionally, sharing your content to others' boards will help increase your account exposure and drive new traffic to your boards and possibly website (assuming your pins link back).
Link Your Pins
This is a commonly referred to best practice, and there is a reason for it. Above the backlinking capabilities of Pinterest are referenced. These are only possible if you are embedding your pins with links, and pinning images directly from your website and blog posts.
When an image is pinned to Pinterest directly from your webpage or blog post, it automatically features a link. When you share images directly to a board, however, you will need to add the link in yourself. Don't forget about this, because it makes the network all the more valuable when it comes to driving site traffic.
Conclusion
Pinterest is a powerful network and virtually any brand can find a way to take advantage of it. These best practices will certainly help brands use Pinterest more effectively. If you're planning on getting started with Pinterest, be sure to include these activities in your strategy.
What else have you seen work on Pinterest? Tell us in the comments below or on Twitter!
https://t2marketinginternational.com/wp-content/uploads/2014/07/brandguidelines_7.jpg
628
1108
Corey Padveen
http://t2marketinginternational.com/wp-content/uploads/2017/06/T2-logo_june17-6.jpg
Corey Padveen
2014-07-28 06:15:21
2017-05-15 21:15:51
6 Tips to Help Brands Use Pinterest Effectively