The rate of change in the socialsphere means that every few months there are some hugely impressive social media fun facts popping up that are worth noting.
Once again, a lot has taken place in the world of social media, and that means there are plenty of new facts and figures that should be of interest to marketers. Take a look at some of these incredible new social media fun facts!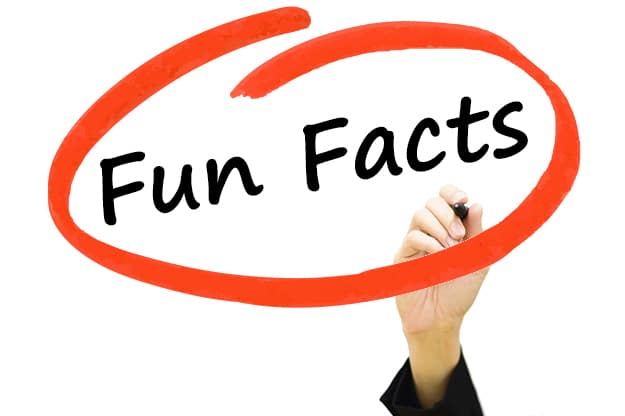 A new mobile social user is added every twelve seconds. That's roughly one million people activating social networks on a mobile device every day.
Between Facebook Messenger and WhatsApp (which is owned by Facebook) 60 billion messages are processed each day.
The average web user has over 5 active social media accounts.
82% of Millennials are active on Facebook.
Over 85 % of Twitter users are accessing the platform primarily on a mobile device.
Last year, social networks collected just over $8 billion in advertising revenue.
When it comes to Fortune 500 companies, the majority are more active on Twitter (80%+) while only about a fifth are engaging users on Facebook.
Over 95% of conversations about brands involve users that do not actually follow or engage with that brand on social media.
Nearly 80% of users that complain about a brand or transaction want a response within one hour.
55% of web users watch video content online every day.
Nearly 40% of Twitter users will buy from a brand that they follow on the network.
Snapchat users watch more than 6 billion videos every day.
56 million blog posts are shared to WordPress websites every month (and this is one of them!).
Close to 90% of all web searches around the world are done on Google.
Nearly a fifth of all daily queries on Google are completely unique and have never been asked before.
92% of Pinterest users access the network primarily on a mobile device as opposed to a desktop.
90% of Instagram users are under the age of 35.
The average CEO has 930 connections on LinkedIn.
Over 90% of the content shared on Pinterest is done by women.
Just about one-third of the global population is active on some form of social media.
http://t2marketinginternational.com/wp-content/uploads/2016/10/Social-Media-Fun-Facts.jpg
416
625
Corey Padveen
http://t2marketinginternational.com/wp-content/uploads/2017/06/T2-logo_june17-6.jpg
Corey Padveen
2016-10-20 07:47:31
2017-05-15 21:17:47
20 New Fascinating Social Media Fun Facts